The Venus of Willendorf is an 11.1-centimetre-tall (4.4 in) Venus figurine estimated to have been made 30,000 BCE. It was found on August 7, 1908
This statue is an important icon of prehistory. Archeologists have suggested many different ways of understanding its significance for the nomadic society which made it. The first suggestion is that it was a "Venus figure" or "Goddess," used as a symbol of fertility.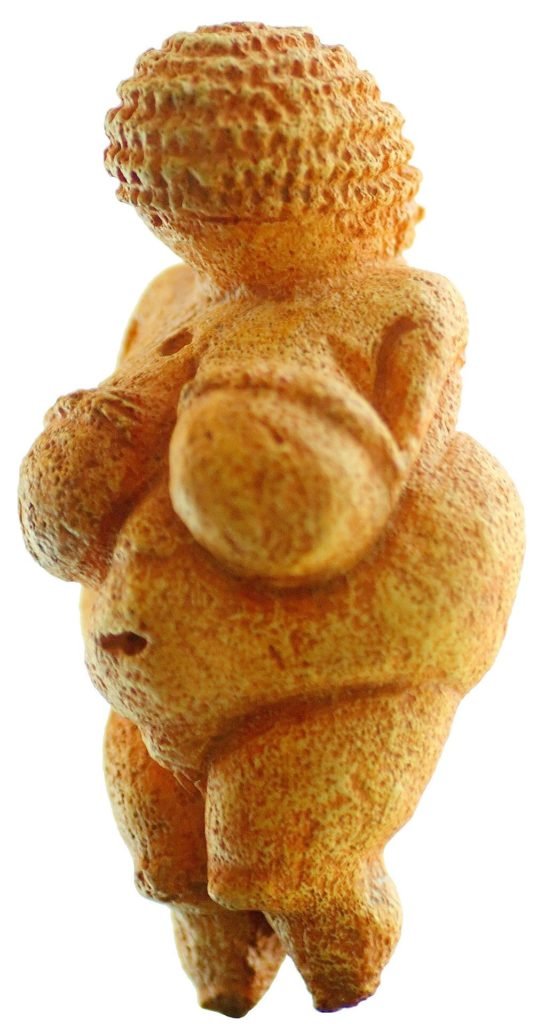 It is carved from an oolitic limestone that is not local to the area, and tinted with red ochre. The figurine is now in the Naturhistorisches Museum in Vienna, Austria.
Similar sculptures, first discovered in the nineteenth and early twentieth centuries, are traditionally referred to in archaeology as "Venus figurines", due to the widely-held belief that depictions of nude women with exaggerated sexual features represented an early fertility fetish, perhaps a mother goddess.
Source Wikipedia
Please follow and like us: