The Mnajdra Prehistoric Temples lie along the southern coast of Malta amidst the blue waters of the central Mediterranean. Built between 3600 and 2500 B.C., these hard limestone temples are thought to be amongst the oldest surviving free-standing structures in the world.
The ruins at Mnajdra are grouped into three sanctuaries, each composed of several conjoined buildings arranged in the shape of a figure eight. One of the three temple complexes faces east and functions as a solar observatory: on the spring and autumnal equinoxes, the sun shines through the series of nested chambers to illuminate the altar. Though not much is known about the island's Neolithic inhabitants, based on archaeological evidence it is thought that they were ancient mariners.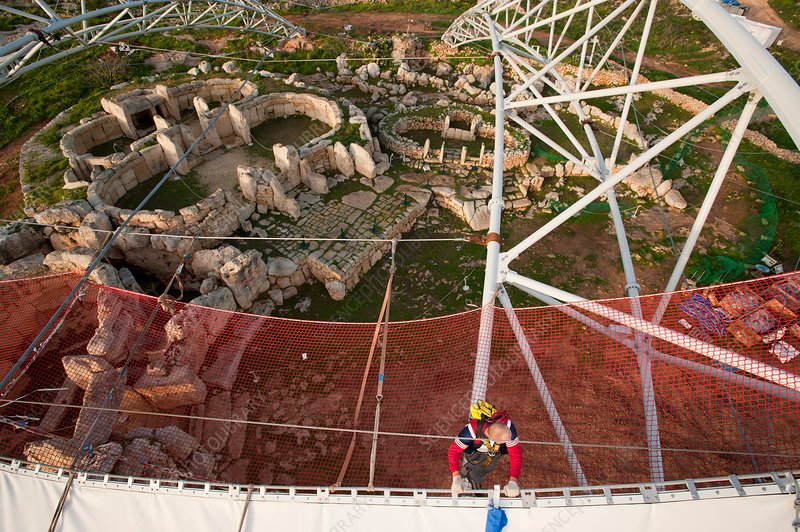 Archaeological excavations in the 19th and 20th centuries brought increased attention to the significance of the Mnajdra temples. In more recent decades, increased tourism has brought to light the need to manage access to the site and provide visitors with a better understanding of the fragility of the temples. Vandalism has also been a regrettable occurrence in the recent past.
Source: https://www.wmf.org/
Please follow and like us: