Ferdinand Magellan was a Portuguese explorer.
He is best known for having planned and led the 1519 Spanish expedition to the East Indies across the Pacific Ocean to open a maritime trade route, during which he discovered the interoceanic passage bearing thereafter his name and achieved the first European navigation from the Atlantic to Asia.
During this voyage, Magellan was killed in the Battle of Mactan in 1521 in the present-day Philippines. After that, Juan Sebastián Elcano took the lead of the expedition, and with its few other surviving members, in one of the two remaining ships, completed the first circumnavigation of the Earth when they returned to Spain in 1522.
Granted special powers and privileges by the King, he led the Armada from Sanlucar de Barrameda, southwest across the Atlantic Ocean, to the eastern coast of South America, and down to Patagonia.
Despite a series of storms and mutinies, the expedition successfully passed through the Strait of Magellan into the Mar del Sur, which Magellan renamed the "Peaceful Sea" (the modern Pacific Ocean).
The expedition reached Guam and, shortly after, the Philippine islands. There Magellan was killed in the Battle of Mactan in April 1521.
Under the command of captain Juan Sebastian Elcano, the expedition later reached the Spice Islands. To navigate back to Spain and avoid seizure by the Portuguese, the expedition's two remaining ships split, one attempting, unsuccessfully, to reach New Spain by sailing eastwards across the Pacific, while the other, commanded by Elcano, sailed westwards via the Indian Ocean and up the Atlantic coast of Africa, finally arriving at the expedition's port of departure and thereby completing the first complete circuit of the globe.
How did Magellan die?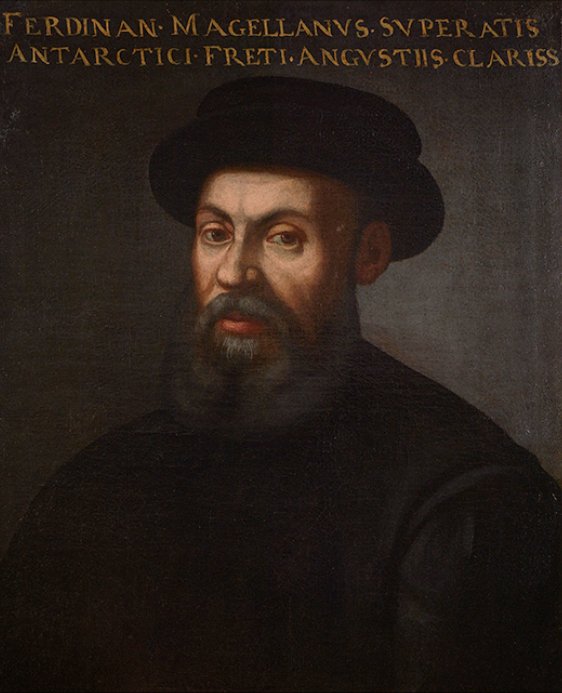 After several weeks in the Philippines, Magellan had converted as many as 2,200 locals to Christianity, including Rajah Humabon of Cebu and most leaders of the islands around Cebu.
However, Lapulapu, the leader of Mactan, resisted conversion. In order to gain the trust of Rajah Humabon, Magellan sailed to Mactan with a small force on the morning of 27 April 1521. During the resulting battle against Lapulapu's troops, Magellan was struck by a "bamboo" spear (bangkaw, which are actually metal-tipped fire-hardened rattan), and later surrounded and finished off with other weapons.
Source: wikipedia, Featured Image Source
Please follow and like us: