On February 23, 1945, Associated Press photographer Joe Rosenthal shot this photo of five Marines and one Navy corpsman raising a U.S. flag on Mt. Suribachi, the highest point on the Japanese island of Iwo Jima.
The battle, one of the bloodiest in Marine Corps history, began on February 19, 1945, when the Americans invaded the heavily fortified island; four days later, they seized it and planted a small flag atop Mt. Suribachi. However, later that same day, the flag was ordered replaced with a much larger one that could be seen by troops across the island and on ships offshore. Rosenthal's photo shows this second raising of the Stars and Stripes.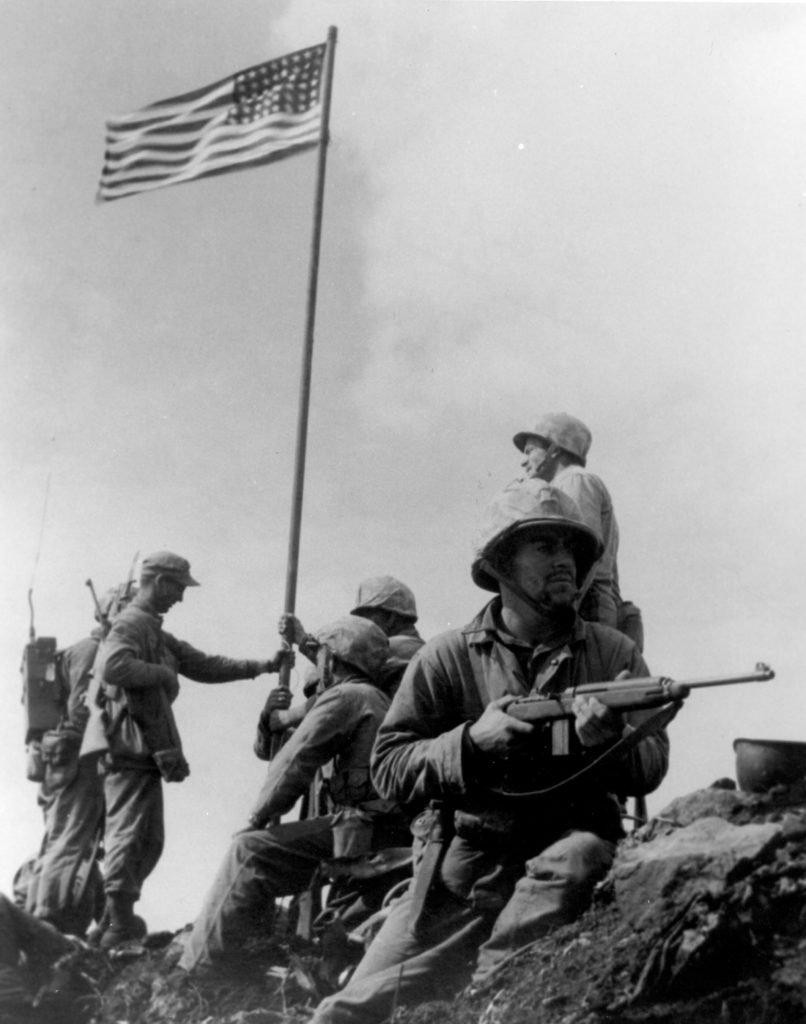 The combat photographer subsequently was accused of staging the dramatic picture, but he denied the charge and eyewitnesses backed him up. The widely reproduced photo became a powerful patriotic symbol and went on to win a Pulitzer Prize and serve as the model for the Marine Corps War Memorial near Arlington National Cemetery.

Three of the Marines in the photo were killed in action on Iwo Jima (the battle didn't officially end until March 26, 1945), while the three surviving flag-raisers were sent back to the U.S., where they were treated as heroes and appeared at rallies across the country to promote the sale of war bonds.
Please follow and like us: