Meymand is a very ancient village which is located near Shahr-e Babak city in Kerman Province, Iran. Meymand is believed to be a primary human residence in the Iranian Plateau, dating back to 12,000 years ago.
Many of the residents live in the 350 hand-dug houses amid the rocks, some of which have been inhabited for as long as 3,000 years. Stone engravings nearly 10,000 years old are found around the village, and deposits of pottery nearly 6,000 years old attest to the long history of settlement at the village site.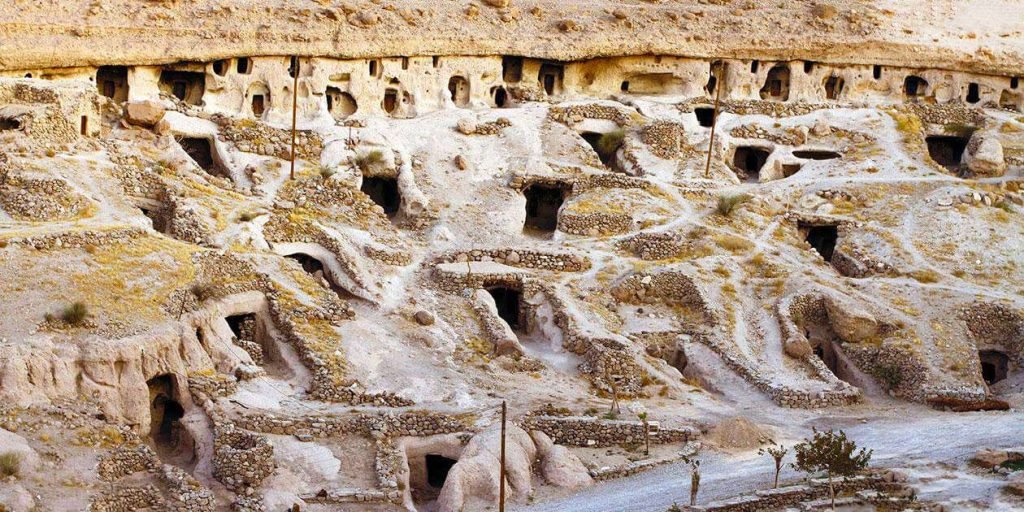 According to the first theory, this village was built by a group of the Aryan tribe about 800 to 700 years B.C. and at the same time with the Median era. It is possible that the cliff structures of Meymand were built for religious purposes. Worshippers of Mithras believe that the sun is invincible and this guided them to consider mountains as sacred.
The Meymand village is a tangible cultural heritage of Iranians that has received this award as the seventh historic, natural and cultural work. The inhabitants of this village have kept their peculiar rituals and customs and still use some Sassanian words in their language and dialect.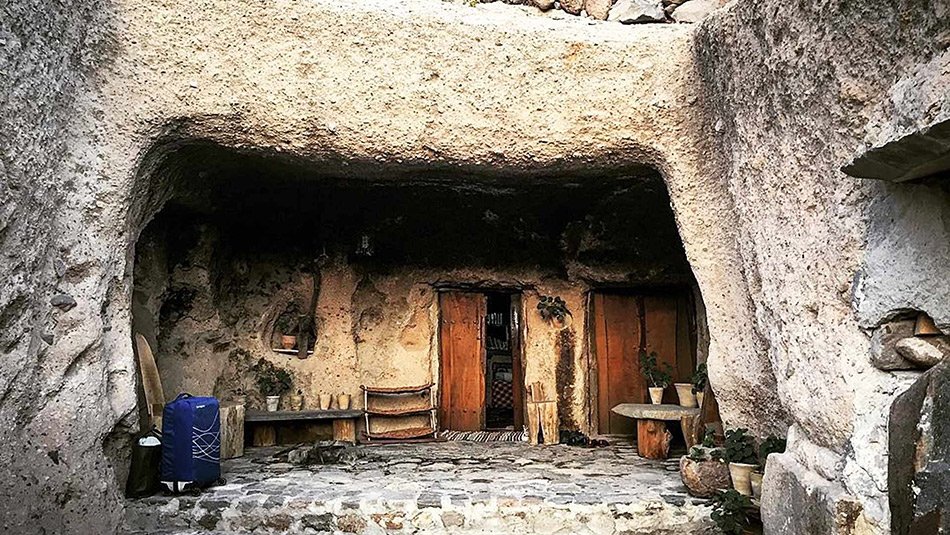 Since earliest times, the village residents, with a deep knowledge of the village's situation and its surroundings as well as its valuable natural resources such as water, flora and fauna and the soil itself, have learned to value the abundance of natural resources in their settlement, and to live in such a way so as not to disturb the serenity of nature around them.
After thousands of years of continuous human habitation at the site, the natural environment here has remained pristine. It is this remarkably unspoiled territory that surprises any visitors to the area.
On 4 July 2015, the village was added to the UNESCO World Heritage Sites list
Source: wikipedia, iranparadise
Please follow and like us: