Angkor Wat is an enormous Buddhist temple complex located in northern Cambodia. It was built by the Khmer King Suryavarman in the early 12th century in Yaśodharapura, the capital of the Khmer Empire.

The temples were first discovered by French missionaries in 1860. Henri Mahout, a French botanist started intensive research and restoration programs based on which Angkor Wat is now an UNESCO heritage site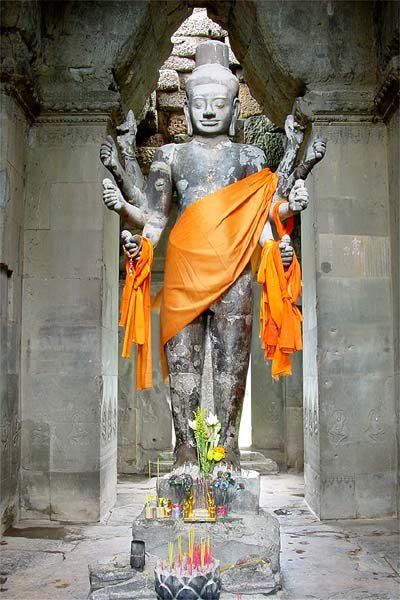 Angkor Wat was dedicated to Vishnu, breaking from the Shaiva tradition of previous kings, who built temples for Lord Shiva.
The heart of the temple is the central tower, entered by way of a steep staircase, a statue of Vishnu at top
The temple is at the top of the high classical style of Khmer architecture. It has become a symbol of Cambodia, appearing on its national flag

Most of the other temples in the region are aligned facing to the east, this temple is aligned to the west. It faces the sunset and the evening sun adds to its beauty in the evening
Until the 16th century the temple was known as Pisnulok, the official title of the Khmer king Suryavarman II that built it.

It has been told that five million tonnes of sandstone were used to build Angkor Wat

As per research, Angkor Wat was taken 35 years, 300,000 workers and 6,000 elephants to be built

Archaeologists uncovered new secrets about Angkor using laser technology. They found undocumented cityscapes etched on to the forest floor, with temples, highways and elaborate waterways spreading across the landscape.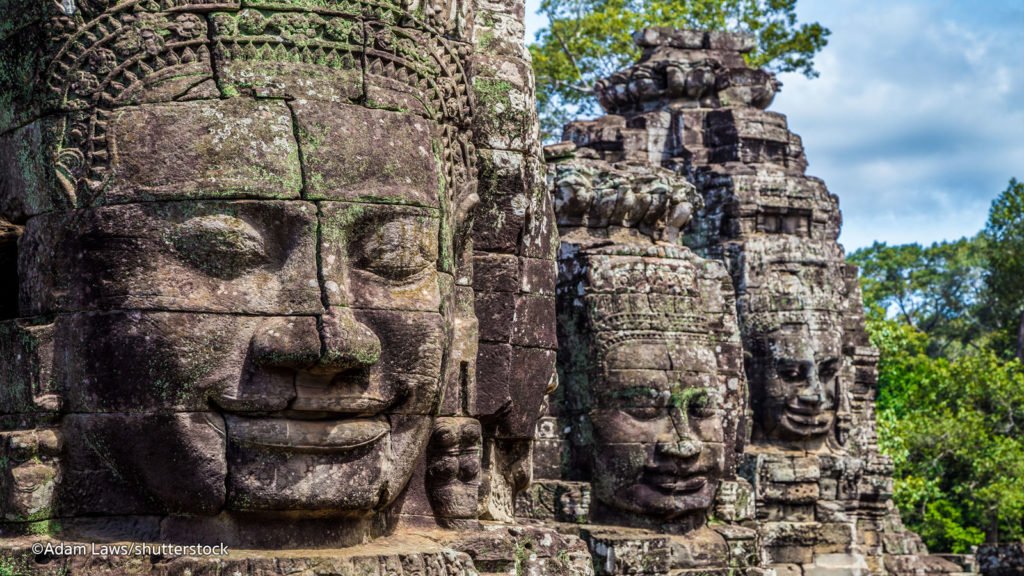 Please follow and like us: